It's pasta, filled with stuff! There may be appetizers of other stuff filled with stuff and/or desserts of stuff filled with stuff as well. All I'm saying is prepare to eat stuff that may or may not be stuffed in other stuff or outside of other stuff*. This is a complicated menu so please RSVP by Thursday the 12th if you're coming so I can get a head count. BYOB SOYFB etc. White tie optional**.
*There will be zero turducken, and no Oreo Double Stuff. That would be silly.
**Extremely optional. If we're being honest, it'll probably cause some mockery.
---
Menu: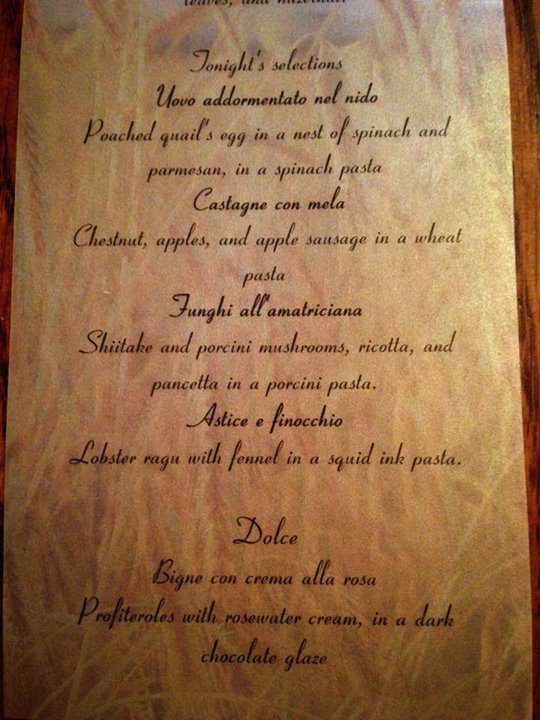 Homemade burrata with field greens and vanilla-fig balsamic: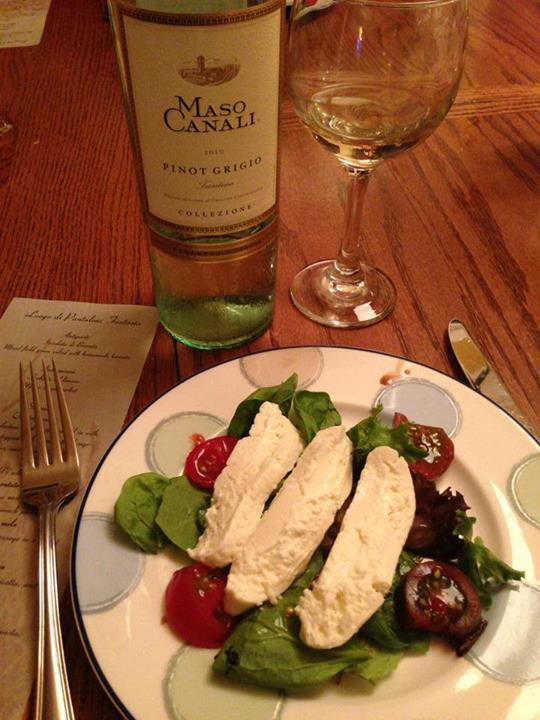 Meyer lemon sorbet: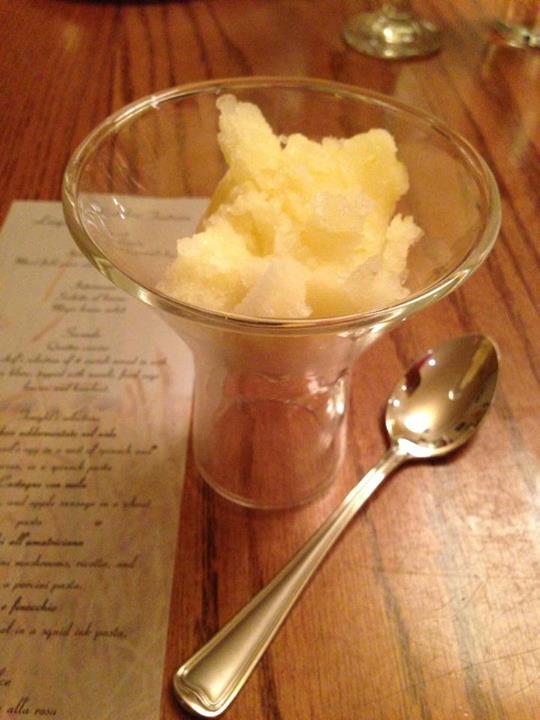 Ravioli: poached quail's egg, spinach, and parmesan in spinach pasta, lobster and fennel in squid ink pasta, chestnut, apple, and sausage in wheat pasta, shiitake and porcini with panceta in porcini pasta: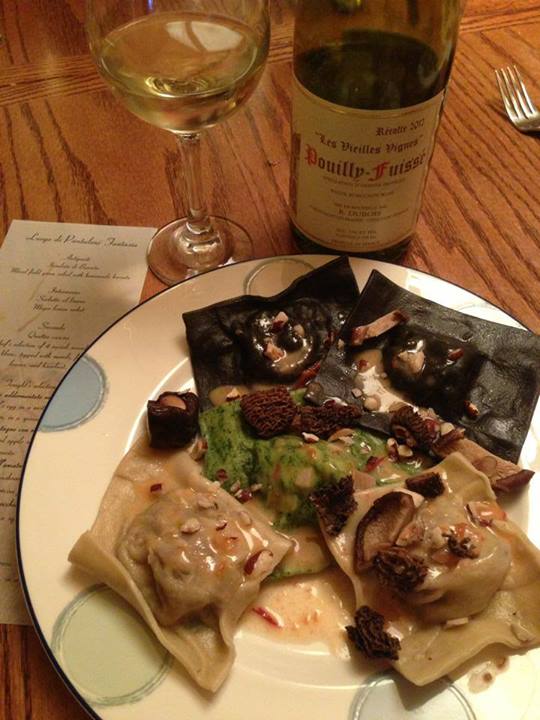 Profiteroles with rosewater cream: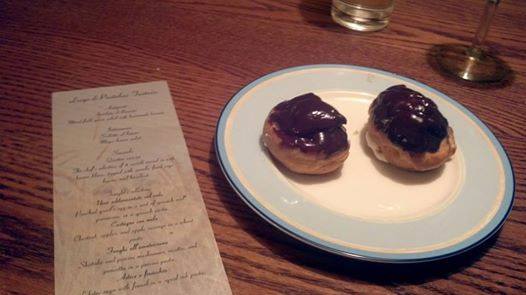 Pasta doughs: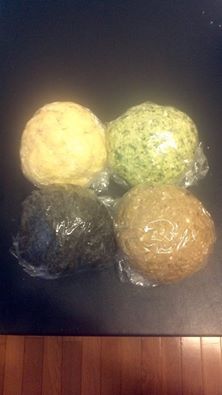 Burrata: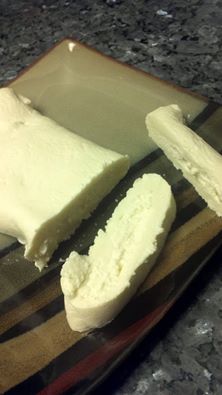 ---
Luogo di Pantaloni Fantasia
Antipasti
Insalata di Burrata:
Mixed field green salad with homemade burrata
Intermezzo
Sorbetto al limone:
Meyer lemon sorbet
Secondo
Quattro cuscini:
The chef's selection of 4 ravioli served with a
beurre blanc
sauce, topped with morels, fried sage leaves, and hazelnut. Tonight's selections:
Uovo addormentato nel nido: Poached quail's egg in a nest of spinach and parmesan, in a spinach pasta.
Castagne con mela: Chestnut, apple, and apple/onion sausage in a duram wheat pasta.
Funghi all'amatriciana: Shiitake and porcini mushrooms, ricotta, and pancetta in a porcini pasta.
Astice e finocchio: Lobster ragu with fennel in a squid ink pasta.
Dolce
Bigne con crema alla rosa:
Profiteroles with rosewater cream, in a dark chocolate glaze